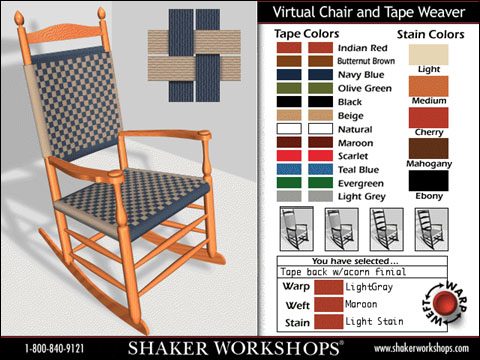 Click on image to load the full interactive version in your browser.
You must have SHOCKWAVE installed in your browser to view it.
The Virtual Chair and Tape Weaver lets you change tape colors, stain color,
and chair styles for thousands of possible combinations.
You can then go to shakerworkshops.com to order
your pre-assembled chair or do-it-yourself chair kit
Copyright © 1999. Animation Media Inc.
Roy Santiago

work·312.840.9296

email·Roy@animationmedia.com